The Raid Evolènard FMV is only three weeks away! So the time has come to register, and the race committee is giving you an extra incentive to do so quickly! In fact, by registering between now and May 31, you'll automatically be entered in our draw to win great prizes donated by our partners:
1st prize: Raid Evolénard mountain bike equipment iNOW
The Raid Evolénard FMV has just redesigned its equipment in partnership with iNOW. With this quality equipment, you'll definitely be part of the Raid Evolénard family, and will be able to show your attachment to this race!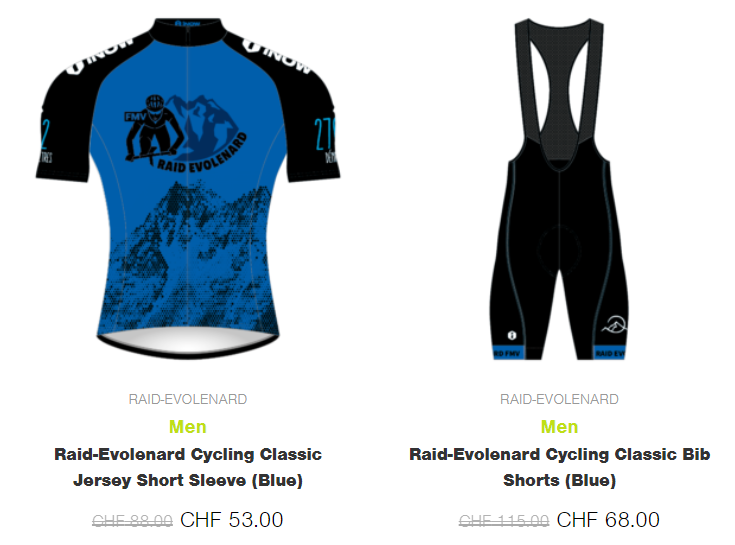 2nd prize: A cryotherapy voucher from Aneo Cyro Lounge
A DUO discovery session, which will introduce you to this new recovery technology, including a health check and a welcome gift!
3rd prize: A half raclette cheese from Valdor
The Raid Evolénard finishes at the Hérens Arena, home of the Hérens breed and its famous raclette cheeses, a symbol of conviviality. With this prize, you'll be able to celebrate after the race with your training partners!